nonscribbles
to actually scribble. Whoops. But this thumbnail'll likely never be an actual painting so up it goes: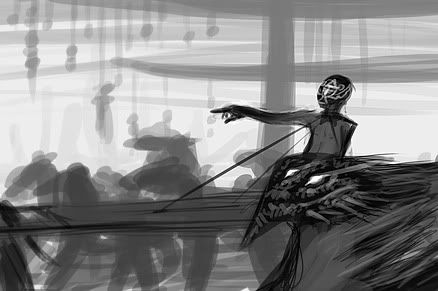 bondage is hot
hrrdrr, been doing too many
Got a new sketchbook because I need to start sketching again. Digital is lovely but makes me lazy when it comes to casual shitting around. Cats, showgirl and Doctor Who action up in here.
radiotrash
's 'elephant demon' prompt.
(
At least I'm not completely useless when sick..
Collapse
)
So ever since that polyvore post I've been violently ill. One day is skipped entirely, one day did a monster ala